Privacy Wiki
Jump to navigation
Jump to search
Privacy Wiki
(but not the only one)
Sponsored by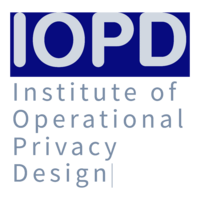 Solove Taxonomy
Daniel Solove's taxonomy is the most comprehensive framework for privacy. His framework derived four categories of privacy harms:
To learn more about Solove Taxonomy, please visit our most impressive Taxonomy page.
Personal Information
Privacy Wiki indicates laws and regulations using categories of personal information. The following are categories of information relating to an individual, whether it relates to their private, professional or public life. Categories are not exclusive. Data may transcend multiple information categories:
To learn more about Personal Information, please visit Personal Information page.
Latest Updates
Volunteer Editors
While most state laws that touch on privacy issues are already in the Wiki, volunteers will keep the states current.

To learn more about how to join the Privacy Wiki as State Editors, please reach out to our Chief Legal Editor. We are excited to see you as a Legal State Editor in the Wiki!
We hope to expand into other jurisdictions (such as the EU) in the near future!
For inquiries, please contact us.